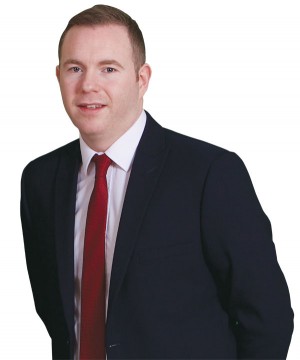 At just 31 years old Chris has combined a fresh approach with hard work in local communities; endearing himself as one of the leading young political leaders to emerge from the post-conflict generation.
Since joining the Assembly in 2012, the Drumaness native has secured more constituency debates in the Assembly than any other South Down MLA, earning a reputation as a tireless and committed public representative who has been to the fore in representing the entire South Down community.
 As Sinn Féin's Education Spokesperson, he has been a progressive & energetic voice on the Education Committee. Working closely with the Education Minister John O'Dowd and the Sinn Féin Education team, Chris has played a leading role in developing policy and lobbying hard for new school buildings throughout South Down.
An active member of the GAA, Chris is acutely aware of the huge challenges facing rural Ireland and has taken great pride in his work in tackling rural isolation and promoting the identity & integrity of our rural communities in South Down.