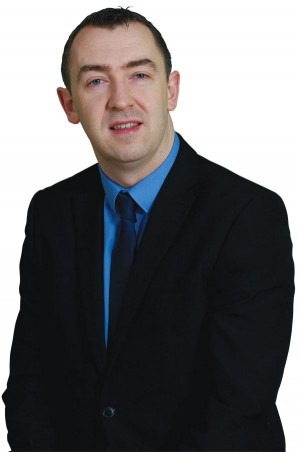 From Rasharkin and educated at St Patrick's Rasharkin and St Louis' in Ballymena, Daithí has been an MLA for North Antrim since 2007.
The 31 year old is currently the Chair of the Assembly's Finance and Personnel Committee and also sits on the Public Accounts Committee. He is one of the only Assembly members to have successfully passed his own Private Members Bill in the with the Single Use Carrier Bag Levy Act that led to the introduction of the levy in 2013.
He was previously the Sinn Féin spokesperson on the Environment and Education and now speaks for the party on the Economy.
Daithí has been a full time worker for Sinn Féin in North Antrim for ten years and his constituency priorities include the development of north coast tourism, the upgrading of the A26, rural planning and issues concerning the Antrim and Causeway hospitals.