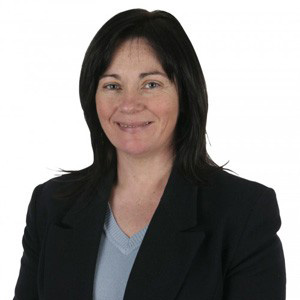 Twitter: www.twitter.com/Jennifermccann0
Facebook: www.facebook.com/jennifermccann
Jennifer McCann comes from the Twinbrook area of West Belfast. She is a long time political activist who spent 10 and a half years in Armagh and Maghaberry prisons.
On her release Jennifer joined the Sinn Fein POW Dept and the Sinn Fein Women's Dept.
She was instrumental in organising the An Fhirinne anti collusion group which highlighted and exposed collusion between loyalist death squads and the British State.
The group, along with a number of victims families, travelled to Brussels, London and Dublin to highlight their campaign.
She is a community activist who has worked on a number of projects in the Colin area including the development of the Sally Gardens Community Centre, the Safer Neighbourhoods Project and the Colin Community Festival. She currently works in the Falls Community Council's Community Drugs Programme.
Jennifer is the mother of 3 young children and is a Councillor for Dunmurry Cross on Lisburn Council. 
Jennifer is a member of Colin Neighbourhood Partnership.
Constituency Office:
Mairead Farrell House
Unit w2
Dairy Farm Centre
Stewartstown Road
BT 17 OAW
Phone: 02890 611176
Stormont office:
Room 19
Parliament Buildings
Ballymiscaw
Stormont
Belfast
BT4 3XX
Phone: 02890378125
Last updated: 18th May 2013