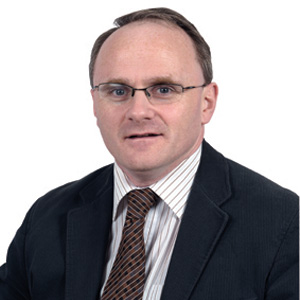 Twitter: www.twitter.com/barrymcelduff
Facebook: www.facebook.com/barrymcelduff
Barry joined Sinn Féin in Carrickmore in 1982 at the age of 15. He was influenced strongly by family background, his understanding of Irish history and the hunger strikes of 1980/81. Barry was elected as a Sinn Féin delegate to the 1996 Peace Talks and was elected to the northern Assembly for the constituency of West Tyrone in 1998. He has been subsequently re-elected in 2003, 2007 and 2011. Barry served as an elected member of Omagh District Council from 2000 – 2010 and was Cathaoirleach in 2001/2002.
Barry was educated at St Colmcille's Primary School Carrickmore, Omagh CBS and Queens University Belfast where he graduated with a BA Honours Degree in Celtic Studies/Political Science.
As an MLA, Barry is based in Omagh. He identifies his primary political interests as being the re-unification of Ireland, jobs and education. Barry has a strong interest in Gaelic games and the Irish language. Barry works closely with many GAA clubs and community groups in terms of fundraising and other initiatives. He actively supports local communities in a variety of ways eg rural broadband campaign group, local library group etc.

Barry is a member of Assembly's Statutory Committee for the Environment. He is also member of Assembly's All Party Group (APG) on the Construction Industry, and member of Committee on Procedures.
Barry is a member of St Colmcille's GAC Carrickmore and also Carrickmore Regeneration Group.
Barry has written a book entitled KEEP 'ER LIT which attracted significant public interest. His book is an account of his take on family, community and politics.
Constituency Office details:West Tyrone Sinn Féin Office, 4 James Street, Meeting House Hill, Omagh, Co.Tyrone, BT78 1DH
Clinic times: every Friday, morning and afternoon. Normally Wednesdays as well.
Date completed: June 2013