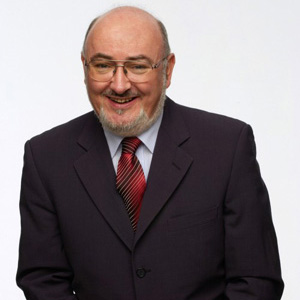 Phone: (01) 6183005
Caoimhghín Ó Caoláin represents the border counties of Cavan and Monaghan. He is the party's spokesperson in the Dáil on the Peace Process and the Six Counties and Health & Children.
He was first elected to the Dáil in June 1997 when he topped the poll, as he did again in 2002 when he was joined by four new republican TDs. Caoimhghín was re-elected in May 2007 when he recorded the highest vote yet achieved by Sinn Féin in Cavan/Monaghan.
Caoimhghín has been a full-time Sinn Féin elected representative since he was first elected to Monaghan County Council in 1985. Previous to that he was Director of Elections in the H-Block campaign of 1981 when Kieran Doherty was elected TD for Cavan/Monaghan. Kieran Doherty later died on hunger-strike in the H-Blocks of Long Kesh. Caoimhghín was General Manager of the republican newspaper An Phoblacht/Republican News from 1982 to 1985.
A long-standing member of the Sinn Féin Ard Chomhairle (National Executive), Caoimhghín has played a central role in the development of the Sinn Féin peace strategy and in the progress of the peace process. He represented Sinn Féin at the Forum for Peace and Reconciliation in Dublin and was a member of the Sinn Féin Negotiating Committee during the protracted talks which led eventually to the Good Friday Agreement.
Caoimhghín has been centrally involved in the successful development of Sinn Féin in the 26 Counties, resulting in significant gains in local government elections in 1999 and in 2004.
Caoimhghín has visited the United States as a Sinn Féin representative on many occasions, addressing audiences throughout that country.
Born in Monaghan in 1953, Caoimhghín is married to Briege and they have five children - four girls and a boy.