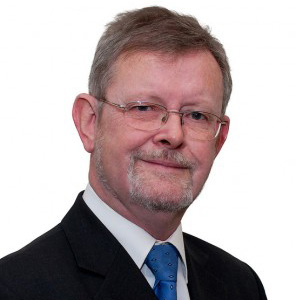 Website: www.colreavy.net
Portfolio: Communications, Energy and Natural Resources
Oireachtas Commitees: Joint Oireachtas Committee on Communications, Energy and Natural Resources
Michael Colreavy was first elected to Dáil Eireann in the 2011 General Election. Prior to 2011 he was a member of Leitrim County Council for 12 years, representing the Manorhamilton electoral area.
He served as Leas-Cathaoirleach of the Council during his first year as a Councillor and as Council Cathaoirleach during his second year in 2000 / 2001. He worked as an IT Projects Manager until 2009, when he retired to immerse himself more fully into his political representational role.
Michael was a first time Dáil candidate when he successfully secured the third seat in the 3-seater Sligo / North Leitrim constituency. His Constituency priorities are to reduce emigration and increase employment by removing barriers and providing greater incentives and supports to ensure existing jobs can be protected and real, sustainable jobs created. He also works to protect the public and front-line workers against the worst Government-imposed Public Service cutbacks. He is particularly concerned to protect and promote Public Health (Including Sligo Regional Hospital) and Education services.
His priorities in the areas of Communications, Energy and Natural Resources are to ensure all areas – including more remote and lower-populated areas – have access to modern broadband connectivity; to ensure the promotion and development of sustainable energy strategy that would reclaim Irish resources for Irish people and to ensure that Hydraulic Fracturing (Fracking) – already proven to have had devastating consequences internationally – is banned on the island of Ireland.
"My brief in Communications, Energy and Natural Resources can be a pivotal part of reclaiming not only our natural resources, but of reclaiming our economic and democratic freedom. However, major change is needed if we are not to repeat the mistakes of the past. My job is to hold the Irish Government to account and to ensure all decisions made are in the interests of the Irish people".
Manorhamilton Office: Main Street, Manorhamilton, Co. Leitrim
Tel: 071 9855099 Email: [email protected]
Sligo Office: 16 Upper John Street, Sligo,
Tel: 071 9154040 Email: [email protected]