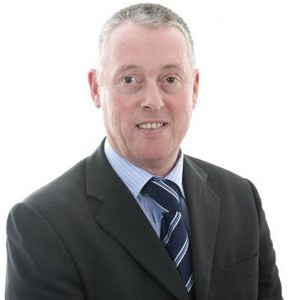 Website: www.fermanaghsouthtyronesf.com
Email: [email protected]
Sean joined the Republican Movement in the early 1970s. He was arrested after being seriously wounded in an SAS operation in which Vol. Seamus Mc Elwaine was killed in 1986. He was sentenced to 25 years imprisonment.  Sean became Officer Commanding (OC) republican prisoners in Long Kesh from 1992-1995. He was released under the terms of the Good Friday Agreement in 1998.
Sean went on to become Sinn Féin constituency manager for Fermanagh South Tyrone Sinn Féin and was the election agent for Michelle Gildernew, when the party won the Westminster seat in 2001.
He was instrumental in establishing the first Irish language school in Fermanagh, Bunscoil An traonaigh and sits on its Board of Govoners.  Elected to the assembly in 2011.
He is a member of St Patricks GAA Club Donagh and also of Carrowshee Residents Association.
Portfolio: Regional Development
Constituency Office details:
115 Main St
Lisnaskea
Co Fermanagh BT92 OFS
Phone: 02867721642.
Email: [email protected], [email protected].
Mon- Fri 9.30am – 4.30pm, Tuesday, Thursday and Friday. 10am to 5pm
Stormont Office:
Room 385B
Parliament Buildings
Stormont
Belfast BT4 3XX
02890520350, 02890521610.
Last updated: 12th June 2013