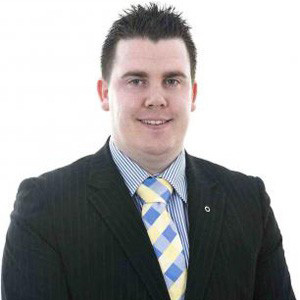 Phil Flanagan has been a Sinn Féin MLA since 2011.
From Garrison, Phil now lives in Tempo with his wife Joni & two daughters, Rosie (6) & Keira (4). Phil is an active member of his local GAA club.
Since his election, Phil has provided the people of Fermanagh with a strong & articulate voice on a wide range of issues.
Phil has continually sought additional investment into job creation, housing, roads, tourism, transport, the health service & infrastructure in Fermanagh.
He has also campaigned extensively for improved broadband & mobile phone coverage, as well as supporting small, rural schools from closure.
Phil is well placed to campaign for economic development in Fermanagh, to create additional opportunities for students locally and to continue standing up for workers' rights.
He has spoken out to protect the economic interests of small farmers & those in Severely Disadvantaged Areas & to sustain the vitality of rural communities.
A strong & active opponent of fracking, Phil has consistently stood against plans for fracking in Ireland, particularly in Fermanagh.
Tá Phil ag obair ar son saoirse na hÉireann.