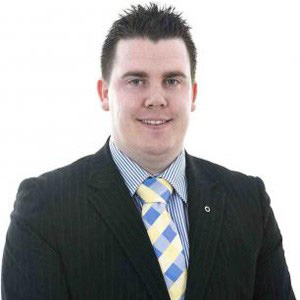 Twitter: www.twitter.com/PhilFlanagan
Facebook: www.facebook.com/Phil.Flanagan1
Website: http://dearcadheile.blogspot.com
Email: [email protected]
Phil Flanagan is one of three Sinn Féin MLA's in Fermanagh & South Tyrone. The youngest of six children, coming from a small family farm in Garrison, Phil is acutely aware of the importance of the rural economy and fully supportive of efforts to protect rural Ireland.
Phil is very supportive of services provided to those in rural areas, particularly the retention of rural schools, which, along with sporting organisations such as the GAA, are the heart of many of our local communities.
As someone growing up in a deprived border community, Phil learned first-hand of the negative impacts of partition on the people of Ireland and works tirelessly to break down the barriers created by the border.
Apart from the reunification of the country, Phil's main priorities are to improve key infrastructure in rural areas, particularly telecommunications and public transport, supporting the growth of renewable energy and creating jobs for the thousands of people unemployed across Ireland.
Phil is playing a key role in Sinn Féin's taskforce for Irish unity, campaigning to ensure that Ireland realises its full economic potential and bringing power back to local people to determine their own futures.
Portfolio: Enterprise, Trade & Investment
Stormont Committees: Enterprise, Trade & Investment, Employment & Learning
Constituency Office:
Bobby Sands Centre
7 Market Street
Enniskillen
Co. Fermanagh BT74 7DS
Phone: (028) 66328214
Email: [email protected]
Opening Hours: Monday – Friday 10am – 5pm
Stormont Office:
Parliament Buildings
Stormont
Belfast BT4 3XX
Last updated: 17th May 2013