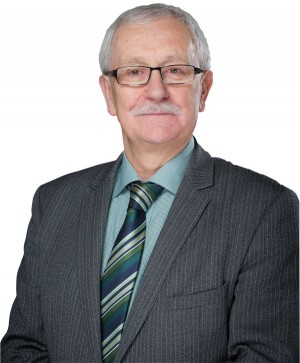 Oliver McMullan first entered politics in 1993 and topped the polls in Moyle District Council as an Independent Nationalist. He again topped the polls again in the following 2 elections in 1997 and 2001.
In 2003 he joined Sinn Féin and yet again, topped the polls in the 2005 council elections. The same year he was elected Chairman of Moyle District Council which made history as the first Sinn Féin Chairman of the council.
Oliver was also the first Sinn Féin representative to sit on the NEELB. He also served on Sinn Féin's All Ireland Advisory Committees for Agriculture, Tourism and Rural Development. He was the first elected Disability Champion spokesperson in Moyle and the first councillor to introduce Bi-lingual signage (Gaeilge/English) for roads and streets in the Moyle Council District.
After 18 years on Moyle District Council he stood for and won a seat on Larne District Council in the 2011 election, topping the poll in the Coast Road Electoral Ward. 
In the same year, 2011, Oliver was elected as the first Sinn Féin MLA for East Antrim.
Since 2013 Oliver has been the Sinn Féin Agricultural Spokesperson as well as sitting on the DCAL committee.