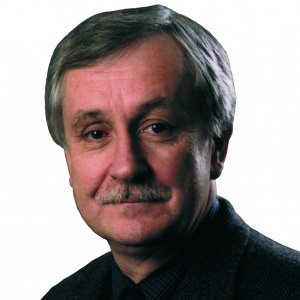 Facebook: www.facebook.com/east.antrimsf
Email: [email protected]
Phone: 02890520370
I first entered politics in 1993 where I topped the polls in Moyle District Council as an Independent Nationalist. I topped the polls again in the following 2 elections in 1997 and 2001.
In 2003, I joined Sinn Féin and yet again, topped the polls in the 2005 council elections. The same year, I was elected Chairman of Moyle District Council which made history as I was the first Sinn Féin Chairman of the council.
Later on that year, I became a board member of NEELB where I was the first Sinn Féin member to sit on this board. I also served on Sinn Féin's All Ireland Advisory Committees for Agriculture, Tourism and Rural Development. I was the first elected Disability Champion spokesperson in Moyle and I was the first councillor to introduce Bi-lingual signage (Gaeilge/English) of roads and streets in the Moyle Council District.
After 18 years on Moyle District Council, I stood for, and won, a seat on Larne District Council in the 2011 election, topping the poll in the Coast Road Electoral Ward. This made me the first Sinn Féin Councillor on the predominantly Unionist Council. In the same year, 2011, I was also elected as the first Sinn Féin MLA for East Antrim.
As of 2013, I am at present, the Sinn Féin Agricultural Spokesperson as well as sitting on the DCAL committee. Recently, I was honoured by the Angling Fraternity for my support in the campaign for the conservation of salmon in our rivers by having a specially made Fishing Fly named after myself (called "Ollie's Gold Shrimp).
Local organisations/groups/committees:
Chairman of the Glens Disability and Special Needs Group
Member of North Antrim Community Forum
Member of Cushendall Development Group
Chair of the Glens Action Group
Chair of East Antrim National Graves
Board of Governor of Glenann Primary School
Club Member of Ruairi Óg GAC
Member of Carnlough Forum
Member of East Antrim Republican Historical Group
Committee Member of the Glens Youth Club
Spokesperson for the Glens Turf Cutters Association
Constituency Office:
19 High Street
Carnlough
Tel: 028 2888 5800
Email: [email protected]Mon- Fri 9.30am – 4.30pm
Stormont office:
Room 385D
Parliament Buildings
Stormont
Belfast BT4 3XX
Phone: 02890520370