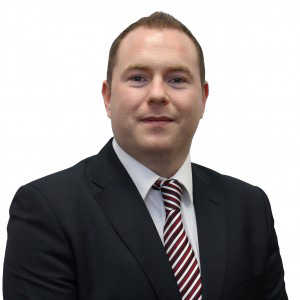 Email: [email protected]
Twitter: www.twitter.com/ChrisHazzardSF
Facebook: www.facebook.com/ChrisHazzard
Website: www.southdownsinnfein.com
Born and raised on the outskirts of Drumaness, Chris is the eldest of 4 children and was educated at Our Lady & St Patrick's College, Knock, before moving on to Queens University Belfast, where he is currently finishing his Doctorate in International Studies & Political Philosophy.
Having joined the Assembly at just 27 years old, his co-option means he is one of the youngest political representatives in Ireland.
He is fully aware of the challenges facing many isolated rural communities across South Down, and feels that institutions such as the GAA can continue to play a leading role in sustaining a vital sense of identity and promoting community development.
Having joined his local Sinn Féin cumann as a teenager, Chris has been part of a remarkable growth in Republican politics across the county in the last decade. Involved in a continuous push to better the lives of all people living in South Down, he takes special pride in his role as a community activist on the ground in Drumaness, Ballynahinch and Loughinisland.
Speaking at his selection convention Chris said:
"I joined Sinn Féin as a young person because I was determined that I could make a difference, that I could play my part in building a better Ireland. I possessed a passionate hostility to the injustices of rampant capitalism and the greed of egocentric politicians who appeared to care little for me, the ordinary man."
Portfolio: Education Spokesperson
Stormont Committees: Education & Public Accounts
Constituency Office details:
64 St Patrick's Avenue
Downpatrick, Co Down
BT30 6ND
Phone: 02844614405
Mon – Fri 930am to 330pm
Office email: [email protected]
Stormont contact details:
Room 335, Parliament Buildings
Stormont, Belfast
BT4 3XX
Email: [email protected]