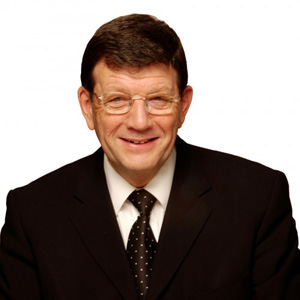 Pat Doherty was born in Glasgow of Irish emigrant parents, both originally from Donegal. He moved back to live in Donegal in April 1968 and is married to Mary. They have five children.
Pat was elected as Assembly member for West Tyrone in the 1998 elections and was Chair of the Enterprise, Trade & Investment Committee in the Assembly.
Pat was elected MP for West Tyrone in the 2001 Westminster election and successfully defended this seat in the 2005 and 2010 elections.
He was re-elected to the Assembly in November 2003 and March 2007 and was in charge of the party's Agriculture & Rural Development Department.
In 1987 Pat was instrumental in launching the party's current peace strategy with the publication of the discussion document Scenario for Peace. This was followed in 1992 with the document Towards a Lasting Peace in Ireland.
Since the Pat has played a major role in promoting and support the strategy of the Peace Process.
Pat served as Sinn Féin Vice-President from 1988 to 2009 and headed the Sinn Féin delegation to the Forum for Peace and Reconciliation, organised by the Dublin government following the IRA cessation of August 1994.
He is a leading member of the Sinn Féin negotiations team and has been centrally involved in the party's dialogue with the Dublin government.
Pat has travelled extensively for the party and has met with senior politicians in both Washington DC and Brussels, seeking support for the Irish Peace Process.