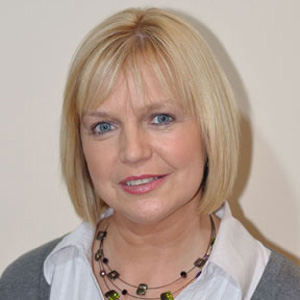 Constituency Office: 024 20888
Oireachtas Office: 01 6183122
Portfolio: Arts, Heritage, Tourism, Sport.
Oireachtas Committees: Health and Children; Children and Youth Affairs
Sandra is from Youghal in Cork and represents the Cork East constituency in the Dáil. She was first elected to Youghal Town Council in the Local Government Elections of 2004.
She was selected at convention to contest the 2007 general election and increased the vote by 1000; unfortunately she was not successful at that time.  
In 2009 she contested the local elections again. This time around Sandra topped the poll in Youghal and was also elected to Cork County Council for the Midleton Electoral Area becoming the only Sinn Féin representative on the council.
Sandra was Sinn Féin's first ever mayor of Youghal in 2009/2010. In 2011 she was again selected at convention to contest the general election and was elected to Dáil Éireann in June 2011. She is the party's spokesperson on Arts, Heritage, Tourism and Sport.
Sandra is married to Liam and they have three children, Graham, Lorna and Kelly.
Before being elected to the Dáil,   Sandra was the Chairperson of Hatherton Ltd (Youghal Enterprise Centre).  She was also a delegate to the AMAI for Youghal Town Council,   a director of the Claycastle Leisure centre,  and a member of the Heritage forum for Cork County Council.
Constituency Address: Sandra McLellan TD, The Parlour, The Mall, Youghal, Co Cork. Telephone: 024 20888 E-mail: [email protected] Office Hours: Mon-Fri 9:30am to 4.00pm - Closed from 1- 2 for lunch