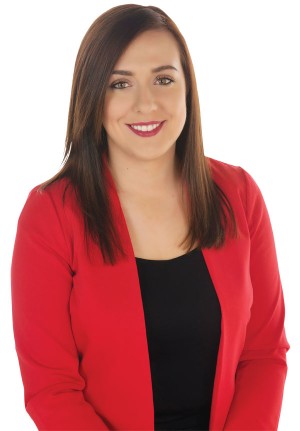 Megan Fearon is a Sinn Féin MLA for Newry Armagh. Megan was selected to replace Conor Murphy in July 2012.
A native of South Armagh, Megan is a passionate advocate for the area and its people. She has been an active member of Sinn Féin since 2007 in the Dromintee Jim Lochrie Cumann and South Armagh Comhairle Ceantair, making her something of a veteran activist at just 24 years old.
At the time of her selection Megan was the youngest political representative in Ireland.  She had just completed her last year at Queen's University Belfast, where she took a degree in Politics, Philosophy and Economics. During her time at Queen's she served as Chairperson of the Sheena Campbell Sinn Féin Cumann and coordinated numerous events and campaigns, particularly around equal rights for minority groups, mental health and celebrating women in politics and community life.
During her time in the Assembly Megan has previously sat on the Finance and Personnel committee as well as the All Party Group for Children and Young People.
She currently sits on the Enterprise, Trade and Investment Committee, OFMDFM Committee,  is Vice Chair of the All Party Group on Women, Peace and Security and is Sinn Féin's spokesperson on Women, Children and Young People.
Megan is passionate about equality and has championed a number of equality motions brought before the Assembly since 2012.