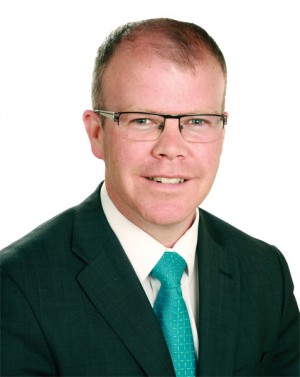 Peadar Tóibín - Spokesperson on Arts, Heritage, Culture and the Gaeltacht
Peadar Tóibín, a former Deputy Mayor of Navan was elected in TD for Meath West in 2011.  Peadar is a graduate and in Economics and Politics from UCD and a Postgraduate in Enterprise from the Michael Smurfit School of Business, UCD.
Before being elected TD Peadar was a self-employed Management Consultant operating in the enterprise sector in Ireland and Scotland.
Peadar was part of the team that researched and authored the Sinn Féin Jobs Plan – Enterprise Policy for the 21st Century http://www.sinnfein.ie/contents/24709. He is also part of the Sinn Féin Economics Committee that contributes to the party's budgetary policy. Peadar is a member of the Sinn Féin Uniting Ireland Committee which is developing and implementing a strategic campaign to bring about full Irish Independence.   
Peadar has been to the fore in defending worker's rights in Tara Mines and also participants of the Old Darnley Lodge sit-in. He has been to the fore in the campaign to institute strong employee rights nationally. He published legislation in support of stronger JLC structures and separately legislation that would promote stronger Employee Rights in the under regulated area of redundancy. Peadar has also published legislation that would bring about the end of Upward Only Rents.
He is the Sinn Féin representative on the British Irish Parliamentary Assembly and a current member of the Sinn Féin Ard Comhairle.
Local Groups and Organisations
Peadar is founder and Cathaoirleach of the Save Navan Hospital Campaign, which since 2010 has so far successfully defended the hospital from many FF/FG/Lab cuts. In fighting for a fully functional hospital to serve the people of Meath the campaign has mobilised 10,000 and separately 6,000 people on to the streets of Navan.
Peadar is founder of the Gleann na Bóinne Greenway Development Campaign which seeks to create a complete walk along the banks of the Boyne from source to estuary bringing together internationally recognised heritage attractions such as Trim Castle, Tara, Newgrange, the Battle of the Boyne site and more.
Peadar is also the founder of Meath Community Against Cuts, An Euro Gaelach and Irish Emigrants Speak Up.

Constituency Office details/Clinic times:
Oifig Peadar Tóibín An Uaimh
45a Flowerhill, Navan Co. Meath
Tel/Fax: 046 9021345
Email: [email protected]
Oifig Peadar Tóibín Baile Átha Troim
Unit , Haggard Mews
Trim, Co Meath
Tel/Fax: 046 902134
Email: [email protected]
Oireachtas contact details:
Teach Laighean,
Sráid Cill Dara,
Baile Átha Cliath 1
Tel/Fax: 01 618 3518
Email: [email protected]