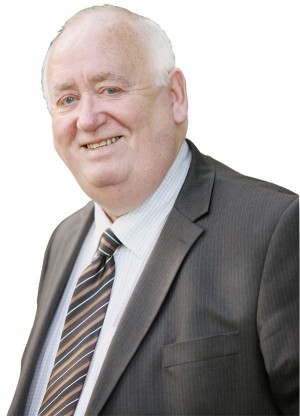 Call Fra on 028 95 439 009
A former republican prisoner Fra was interned on the Maidstone Prison Ship, the Cages of Long Kesh and later imprisoned in both Crumlin Road and Long Kesh. He spent three years on the blanket protest and on release from prison in 1979 became active in the anti H Block/Armagh Committee.
As Six County Chairperson of Sinn Féin, Fra has played a leading role in the growth and political development of the party over many years.
As secretary of the Divis Residents Association, Fra played a central role in the successful campaign for the demolition of Divis Flats.
Fra was elected to Belfast City Council in 1987 and has held a seat on the Council ever since. As Chairperson of the Council's Community and Leisure Services Committee he successfully campaigned for the upgrading of the Falls Swim Centre and has staunchly defended Leisure Services across Belfast.
Local organisations/groups/committees:
Divis Joint development committee
Falls Youth Providers
Blackie Community Forum
West Belfast Partnership Board
Greater Falls Neighbourhood Renewal Partnership
Maureen Sheehan Community Health Centre Board
Committee Scoil Na Loinan, Falls Road West Belfast
Portfolio:
Committee for Employment and Learning
Committee foe Social Development
Committee for Standards and Privileges