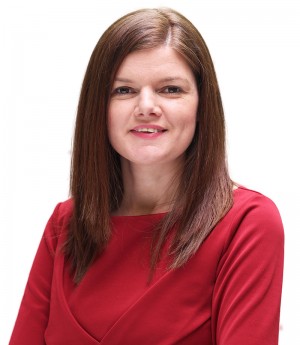 Kathleen Funchion - Spokesperson on Children and Youth Affairs
Kathleen Funchion is your Sinn Féin TD for Carlow and Kilkenny since 2016 and Sinn Féin's Spokesperson on Children and Youth Affairs.
She currently sits on the Oireachtas Children and Youth Affairs Committee. 
Previous roles during her time working as a TD in Leinster House since 2016 have been Sinn Féin Spokesperson for Education and Skills and Chairperson for the Oireachtas Committee on the Good Friday Agreement.
Kathleen was elected to Kilkenny Borough Council in 2009 - the first Sinn Féin representative to be elected in Kilkenny since 1923. 
She holds a postgraduate qualification in employment law and was employed as a workers' rights advocate in her previous role prior to entering politics. She lives in Kilkenny with her two young sons.
Carlow Office: 
Church Road
Bagnelstown
Co Carlow
Mobile: 087 3281568
Drop-in clinics: Mondays 12:30pm-2:00pm in Bagnelstown
Kilkenny Office:
22 Upper Patrick Street
Kilkenny
Tel: 0567764730
Drop-in clinics: Mondays 09:30am to 11.30am in Kilkenny