Cullinane calls for a resounding Yes Vote in Waterford
---
Cullinane calls for a resounding Yes Vote in Waterford
Having launched his party's campaign for a Yes Vote in the Marriage Equality referendum in Waterford, Senator David Cullinane joined a team of canvassers from Sinn Fein and the Yes to Equality campaign on the doors across Waterford City and County. 
Senator Cullinane said:
"Sinn Féin in Waterford is now in campaigning mode.  We are out to win this referendum and we will fight hard for the right result.
"We are not taking anything for granted and we will have canvass teams out on the doors across the constituency over the course of the weekend.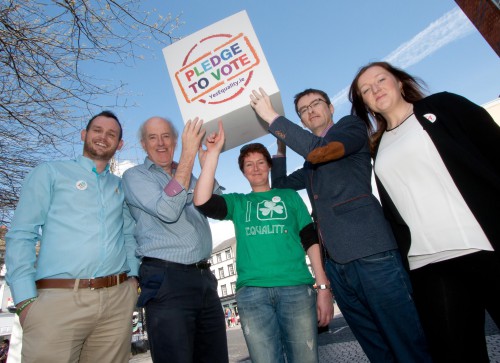 "This referendum goes to the core of who we are in Sinn Féin.  We are Irish Republicans, who want to see an Ireland of Equals.
"We are asking the Irish people to vote Yes to equality.  Everyone should have the right to marry the person they love."