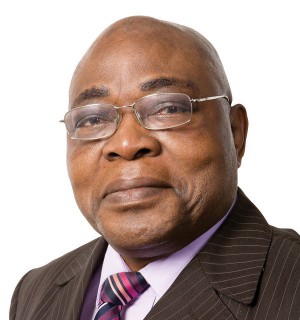 Councillor Edmond Lukusa is the Chairperson of the Congolese Consortium of Ireland, a Republican and Fingal Sinn Féin Councillor in Mulhuddart, Dublin 15.
Cllr Edmond Lukusa has lived with his wife Jeanne and two young children in Mulhuddart for the past seven years. He was born in the Democratic Republic of Congo (DRC) and he moved to Ireland in 2001. He currently serves in a voluntary capacity as President of the Congolese Consortium of Ireland. Through this body he liaises regularly with the Gardaí and other statutory organisations to ensure the safety and welfare of his community and to assist with integration.
Edmond joined Sinn Féin in Dublin in 2007 after he became an Irish citizen. Prior to joining Sinn Féin as an active member of Mc Donnell Cumann, he was a member of the Union for Democracy & Social Progress who were against the ruling power in the DRC. He went on to become Deputy Representative of UDPS here in Ireland.
As Sinn Féin Councillor Edmond stands by the people and for the people whether it is for the very serious community issues such as anti-social behaviour, speeding cars in residential estates, rubbish dumping amongst other issues affecting the communities in many areas, whether it is for the very difficult economic situation and he has always been campaigning against budget cuts that are really hurting communities: Water Charges, Property taxes, cuts to health, to education, to child benefit and to pensions are affecting us all.
Edmond is also actively involved in a local Racism/Integration Issues Forum as a community representative and is available for the entire community in Mulhuddart to ensure they receive the very best levels of representation.
Contact details and Clinic Times
Telephone: 00353 87 635 5110
Email: [email protected]
Clinic times/ contact times
Wednesday 10.30- 14:30 Corduff Shopping Centre Blanchardstown
Friday 11.00- 13.30 County Council Office, Blanchardstown