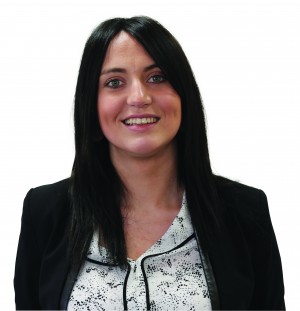 Emma Sheerin is from Ballinascreen in South Derry. The daughter of a sheep farmer and an Irish language worker, she is passionate about the Sperrins and about local heritage. 
Driven to join the party by a desire to see an equal and united Ireland, she has been a Sinn Féin activist for several years, previously serving as runai of the Brian Keenan Cumann, Ballinascreen.
After leaving St. Colm's High School in Ballinascreen, Emma went to Queen's University Belfast, where she graduated with a 2:1 in Politics, Philosophy & Economics.
Prior to joining the assembly, Emma worked as the constituency support officer to Mid Ulster's MP, Francie Molloy. 
Emma previously held roles on the Mid Ulster PCSP, as well as the Local Action Group, which deals with the distribution of funds in the Rural Development Programme. 
Since joining Sinn Féin in her late teens, Emma has held various roles within South Derry CC, most recently serving as the policing coordinator, and she has been responsible for the political strategy development & direction for Mid Ulster election campaigns since 2014. 
Emma has been a member of the Cuige Uladh officer board since 2016, and was re-elected on to the party's Ard Comhairle at the November 2019 Ard Fheis.
Within the assembly, Emma is the party's spokesperson on Equality and Social Justice, and she is committed to using her position as one of Mid Ulster's MLAs for the betterment of the entire district, for all residents.
She sits on the Audit and Executive Office committees, and is the chair of the Ad Hoc Committee for a Bill of Rights.