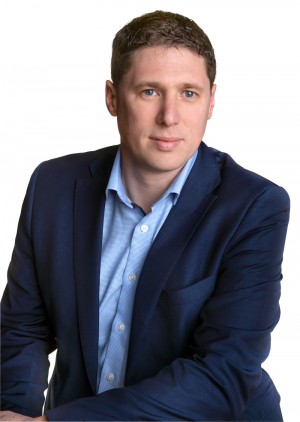 Website: www.mattcarthy.ie
Spokesperson on Foreign Affairs & Defence
Matt Carthy is a Sinn Féin TD for the Cavan Monaghan constituency, he is the party's spokesperson on Foreign Affairs and Defence.
 Matt has been a Sinn Féin elected representative since 1999, when he was elected to Carrickmacross Town Council at the age of 21, a position he held until 2014 when he was the last serving Mayor of Carrickmacross before the abolishment of municipal government, it was his second term in that post.
 Matt also served as a member of Monaghan County Council from 2004-2014, being successfully elected on three occasions.  He was elected as Mayor of County Monaghan for the 2008-2009 term.  He also served a term as Cathaoirleach of Co. Monaghan VEC, and chaired the council's Housing Strategic Policy Committee from 2009-2014.
In 2014 Matt was elected to the European Parliament where he built a strong record as a defender of national sovereignty and Irish unity.  He served on the Economic & Monetary Affairs committee where he exposed corporate tax avoidance measures used by governments and corporations to deny resources to citizens.  He was also a member of the Agriculture and Rural Development committee where he was a strong advocate for rural communities and a defender of the Irish family farm, bringing forward numerous proposals for a more progressive, sustainable and fairer farming model. He was re-elected as MEP in 2019.
In February 2020 Matt was elected to the Dáil for the Cavan Monaghan constituency, securing 16,310 votes – the highest ever received by a candidate in that constituency – winning one of two Sinn Féin seats alongside Pauline Tully.
Upon his election as TD Matt was appointed as the Sinn Féin spokesperson on Agriculture, Food and the Marine.  In that portfolio, he has earned a reputation as a staunch advocate for Irish family farmers and the communities that depend on them.  He has been particularly forceful in demanding fairness and transparency in the Meat industry, holding processers and retailers to account in a bid to delivery fair prices for farmers.  He has also demanded a fairer distribution of CAP payments towards smaller family farmers and he has challenged the Department of Agriculture on burdensome practises when required.
He is also a member of the Public Accounts Committee where he regularly exposes wastage and mismanagement of taxpayer monies and where he demands full transparency and accountability by government departments and state bodies in their public expenditure.
Matt was a founding member of Ógra Shinn Féin and served as National Organiser of the party's youth wing.  He also held a number of positions at all levels of the party including press officer, organiser and administrator.  He was served numerous periods on the Sinn Féin Ard Comhairle and is currently the Cathaoirleach of the North Leinster/Cavan/ Monaghan Cúige. 
Name: Matt Carthy
Constituency: Cavan Monaghan
Portfolio: Spokesperson on Foreign Affairs and Defence 
Oireachtas Committees:  Joint Committee on Agriculture, Food & the Marine, Public Accounts Committee
Twitter: www.twitter.com/mattcarthy
Facebook: www.facebook.com/MattCarthySF
Instagram: mattcarthysf
Website: www.mattcarthy.ie
Constituency Offices:
21 Dublin Street, Monaghan. Tel: 047-82917
10 Monaghan Street, Carrickmacross. Tel: 042-9674001 
Leinster House, Dublin 2. Tel: 01 618 3473
Email: [email protected]