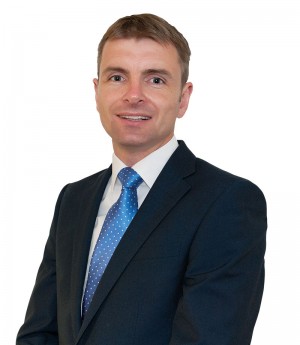 Ruairí Ó Murchú is the Communications and Broadband Spokesperson for Sinn Féin. Between 2017 to 2020 he was a member of Louth County Council representing the Dundalk South local electoral area.
Growing up in Knockbridge, Co. Louth, he lived in Blackrock for a number of years and now lives in Bay Estate, Dundalk.
Ruairí holds an undergraduate in Computer Applications from Dublin City University and an MSc in Computing from Griffith College Dublin.
Ruairí is a Gaeilgeoir and advocate of the Irish language, he enjoys sports including Brazilian Jiu Jitsu, boxing, kickboxing and running. He has two sons and a stepson and has worked for Sinn Féin locally in Co. Louth and Leinster House.
A former member of Louth County Council he was Chairperson of Louth Drug and Alcohol Forum and a member of the North East Drugs Task Force. He has a keen interest in the areas of addiction, recovery and wellbeing including the need for a holistic approach to tackle the drugs epidemic. He has worked to highlight the underfunding in our health service particularly regarding mental health supports.
He believes in the importance of giving back to the community and is involved with many residents' associations and community groups.
A member of the Oireachtas Committee on Transport & Communications Networks and the Oireachtas Committee on European Affairs, Ruairí from a border county, is acutely aware of the challenges that face border people. He is committed to achieving a referendum on Irish Unity and wants to build a just, fair and equal Ireland, economically prosperous and socially and culturally inclusive.
If you have any opinions, suggestion or proposals, please see Sinn Féin's dedicated webpage to the advancement of Irish Unity: https://www.sinnfein.ie/irish-unity
Contact details
Email: [email protected]
Dáil office: 01 618 4060
Constituency office: 1-2 Crowe St, Dundalk, Co Louth. Telephone: 042 932 8859