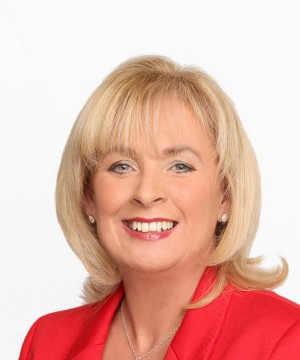 Gaye Fagan from East Wall, Dublin.Gaye has a long association with the area and attended school in St. Joseph's and sang in the Rising Stars. She has been involved in the Parents' Association of St. Joseph's Co-ed., has undertaken voluntary work for the East Wall Residents' Association and is an administrator on the very popular East Wall Community and Diaspora Facebook page.
Gaye is a lifelong activist on community issues and is passionate about equality and fairness. East Wall and the North Inner City are more than just home to Gaye, it's in her blood and this is one of the reasons she has decided to turn to politics. For far too long East Wall, North Strand and Sheriff Street have been forgotten, overlooked and ignored.
Gaye knows only too well the problems the area needs to deal with and her campaign will focus on cleaning up the area, the issue of local flooding and of course local employment.
Contact details and Clinic times:
Telephone 0892086125
Email [email protected]
Clinic locations
Sean O' Casey Community Centre, St. Mary's Road, East Wall
Last Wednesday of each month    6pm - 7pm
60 Amiens Street, Dublin 1.
1st and 3rd Wednesday of each month 6pm – 7.30 pm