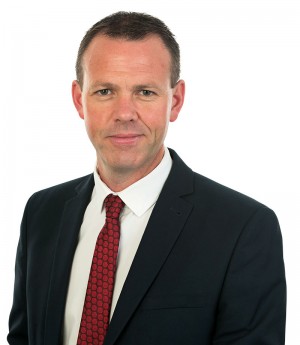 John Brady is the Sinn Féin spokesperson for Youth and Integration
A native of Bray, John is married to Gayle, and they have five children.
John was a member of Wicklow County Council from 2011 to 2016 before he was elected TD for Wicklow in 2016.
John is regarded as one of the key performers on the Joint Committee on Foreign Affairs and Defence, where he was responsible for several important initiatives, including the publication of a Joint Committee report into Demolitions and Displacements in the occupied Palestinian territories.
John secured international recognition in 2021 when he successfully introduced a motion to the Dáil recognising that de facto annexation had and was continuing to take place in the occupied Palestinian territories.
A strong opposition voice for Wicklow, he is working hard to end the neglect of the county and pushing for key infrastructural projects, including an upgrade of the rail line between Bray and Arklow and essential N81 improvement works.
A Child Maintenance Service For Ireland
John is working with the Wicklow Sinn Féin Team
Bray Municipal District
Cllr Grace McManus, 086 068 0654, [email protected]
Cllr Dermot 'Daisy' O'Brien, 086 063 5195, [email protected]
Baltinglass Municipal District
Aidan Kinsella: 0870572700 [email protected]
Wicklow Municipal District
Muireann Dalton: 0860757051 [email protected]
The constituency offices are located in Bray and Arklow
1st Floor, 27 Main Street, Bray, Co. Wicklow
Tel: 01-276 2623
* Accessibility needs accommodated by request.
18a Upper Main Street, Arklow, Co. Wicklow
Tel: 0402-41853