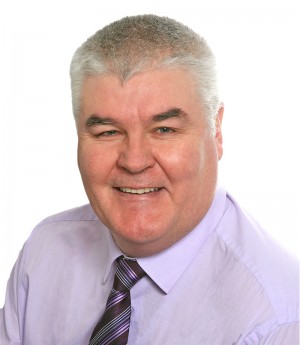 Member of Joint Committee on Tourism, Culture, Arts, Sport and Media
Johnny lives in Enniscorthy with his wife Barbara and has always been involved in his local community.
An ESB worker for many years, he was active in the Unite Union and was part of its national negotiating team.    
Representing his county and making Wexford a better place for everyone to live and to grow up in is something which motivates his political activism.   
He has coached GAA teams in Enniscorthy - as well as both under-age and senior rugby teams - for over 12 years.
He is honoured to have served as the last Chairperson of the Enniscorthy Urban District Council and a member of Wexford County Council from 2014 to 2019, he was elected TD for Wexford in 2020 with a record vote of 18,717 first preference votes.
Follow Johnny on Instagram: http://instagram.com/johnnymythentd/
Mental Health (Capacity to Consent) Bill 2021
Johnny is working with the Wexford Sinn Féin Team
Gorey Municipal District
Cllr. Fionntán Ó Súilleabháin 087 6013877 [email protected]
Wexford Municipal District
Cllr. Tom Forde 085 8421627 [email protected]
New Ross Municipal District
Marie Doyle 086 3598107 [email protected]
Kilmuckridge Municipal District
Colette Nolan 086 2146583 [email protected]
Rosslare Municipal District
Mick Roche 086 1004550 [email protected]
Constituency office
Slaney Place, Enniscorthy. Y21 T8K7
Tel: 087 114 2100
Leinster House
Tel: 01 618 3911