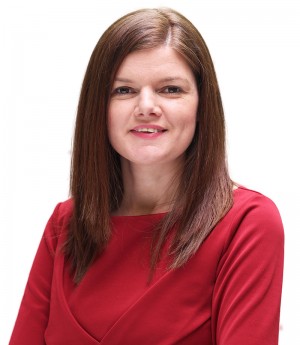 Kathleen Funchion - Spokesperson on Children and Youth Affairs
Kathleen Funchion is your Sinn Féin TD for Carlow and Kilkenny. She is 33 years old and has 2 young sons. Kathleen was elected to Kilkenny Borough Council in 2009; she was the first Sinn Féin representative to be elected in Kilkenny since 1923.
Having obtained a first class honours degree in sociology and a post graduate qualification in employment law, Kathleen, who comes from a trade union background, works with SIPTU as a workers rights advocate.
Over the past number of years Kathleen has been active working with individuals, families and residents associations on various issues. She has seen first-hand the devastating impact that the budget cuts have had on families and believes it is important for ordinary working people to have their voice and interests represented at national government level. This is why Kathleen became active in Sinn Féin and why she is standing for election. Kathleen believes that the people of Carlow and Kilkenny deserve a brighter future.
Carlow
Dublin Street,
Carlow
0599138023   
email [email protected]
Kilkenny
Suite 11,
Third Floor,
Lower New Street,
Kilkenny
0567764730
email. [email protected]