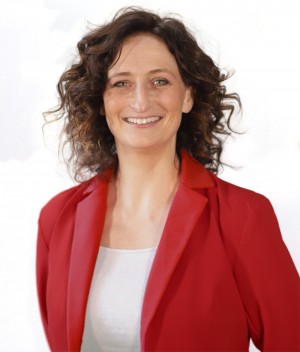 Website: www.lynnboylan.ie
I was born in the Coombe and for the first few years of my life lived in the Iveagh Trust flats on Kevin Street and when I was two my parents were lucky enough to get a mortgage and bought a house in Kilnamanagh, Tallaght.
My dad was a Dublin bus driver and my mam stayed at home. They both worked hard and made sacrifices but on one salary my mam and dad were able to bring up, myself, and my two sisters and have a good life.
If my mam and dad were starting out today they would not be able to survive on one salary and even if they had two incomes they would struggle to get a mortgage or pay rent and we definitely would not have the start in life that they were able to give us.
My life has informed my priorities and my belief in the need to stand up for what is right. That is why I ran for Sinn Féin and why I feel so privileged to represent Dublin in the EU Parliament for the last five years.
I fought hard against water charges and attempts to undermine Irish neutrality.
I was a champion for action on climate change and against carbon taxes.
I was a staunch defender of Ireland's interests during the Brexit negotiation and believe that now is the time for a referendum on Irish unity.
During the Repeal campaign, she canvassed across the country and continues to campaign for abortion rights for the women in the north of Ireland.
Lynn actively campaigns for the families of the victims who lost their lives in the Stardust Tragedy in 1981. Lynn and the families and survivors are campaigning for a fresh inquest into the cause of their deaths. They are determined to get justice for the 48.
After five years out there, one thing I am sure of is that ordinary Dubliners need a voice in the European Parliament who stands up for them. If you leave it to Fine Gael and Fianna Fáil – their disastrous policies at home will be what they support in Europe.
If you re-elect me I promise that:
I will fight for you
I will fight for Dublin
I will fight for Ireland
For solutions to the housing crisis - build homes, freeze rents and stand up to vulture funds.
Réití ar an ngéarchéim tithíochta – tithí a thógáil, cíosanna a choinneáil mar atá, agus aghaidh a thabhairt ar chreach-chistí.
For real action on climate change and against carbon taxes.
Gníomhú ceart ar athrú aeráide agus cur in aghaidh cánacha carbóin.
For action on the cost of living crisis and better wages.
Gníomhú ar chostas maireachtála agus pá níos fearr a bhaint amach.
For safe homes, safe streets and safe communities.
Tithí, sráideanna agus pobail atá sábháilte.
For a new Stardust Fire inquest.
Ionchoinse nua a oscailt maidir leis an tine sa Stardust.
For Ireland's neutrality and to defend human rights.
Neodracht na hÉireann agus cearta daonna a chosaint.
For more power to be returned to members' states.
Níos mó cumhacht a thabhairt ar ais chuig na ballstáit.
To defend our right to opt out of domestic metered water charges.
Cosaint a dhéanamh ar an gceart atá againn diultiú do tháillí uisce ar méadar.
For a referendum on Irish Unity.
Reifreann ar Aontú na hÉireann.