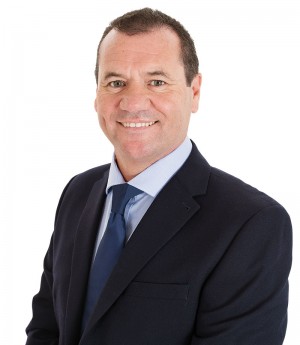 Paul is married to Angela and they have been living with their four children in Clonsilla for over 24 years.
He has been involved in many community initiatives over the past two decades and he is currently a mentor and Child Welfare Officer with St. Peregrine's GAA club.
In the General election of 2020 Paul topped the poll with an outstanding 12,456 (28.6%) First preference votes and was elected on the first count.
Based on a career of over 25 years in the Community Development sector, Paul was delighted when Mary Lou Mc Donald asked him to take on the role of Sinn Féin spokesperson on Community Development. A role in which he wants to highlight the work done by members of the community who in many cases volunteer their time free of charge to help those less fortunate.
Paul believes that a number of consecutive governments have paid "lip service" only  to the community sector and it has been constantly under funded  and over looked and is looking forward to engaging with community Development projects across the country in a bottom up approach to giving these projects a voice in Leinster House.
Paul will continue to work hard for the constituents of Dublin West as a TD as he did as a Councillor on Fingal County Council since 2014.
Paul believes passionately in a fair and equal United Ireland.
Name: Paul Donnelly
Constituency: Dublin West
Portfolio: Spokesperson on Community Development
Oireachtas Committee: Social Protection, Rural and Community Development and the islands
Twitter: www.twitter.com/PaulDonnellySF
Facebook: www.facebook.com/Paul DonnellyTD
 Instgram : @pauldonnellysf
Website address: www.voteforchange.ie 
Contact details
Constituency Office:
Unit 1, Parkside, Phase 2 Mulhuddart Village Dublin 15
Ph: 01 811 1893
Leinster House
Oireachtas Ph: 01 618 3371
Email: [email protected]