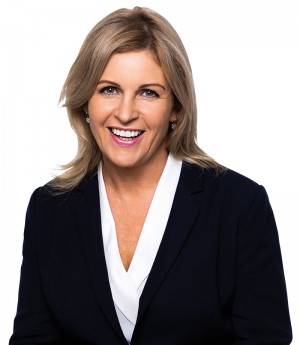 Rose Conway-Walsh TD, Sinn Féin Spokesperson on Public Expenditure and Reform was first elected to Mayo County Council in 2009, making history as the first woman Councillor elected in Belmullet since the foundation of the State. She went on to retain her seat for West Mayo at the 2014 local election, topping the poll with 2,078 first preference votes.
Rose led the Sinn Féin team in the Seanad (2016 – 2020).  She was a permanent member of the Finance & Public Expenditure Joint Oireachtas Committee and the Agriculture, Food & Marine Committee.
Rose is the first Sinn Féin TD elected in Mayo since 1920s when she was elected to the Dáil in February 2020.  She now serves on the Committee of Education, Further and Higher Education, Research Innovation and Science and the Joint Oireachtas Committee on the implementation of the Good Friday Agreement.
Rose is a member of Sinn Féin's Ard Comhairle.  As Frontbench TD she represents the Party Nationally and Internationally.  She holds a BA in Public Management and a MA in Local Government and has a broad range of experience working for multi-national companies and not-for-profit organisations in Britain and Ireland.
Contact details
Leinster House, Kildare Street, Dublin 2
Tel: 01 6183664. Email: [email protected]

Belmullet Constituency Office
Barrack St, Belmullet, Co Mayo
Open: Monday, Tuesday 9.30am - 4.30pm. Wednesday 9.30am - 3.30pm
Phone: 087 763 8843. Email: [email protected]  

Ballina Constituency Office
Casement St, Ballina, Co Mayo
Open Thursday, Friday 9.30am - 4.30pm
Phone: 087 244 4048. Email: [email protected]