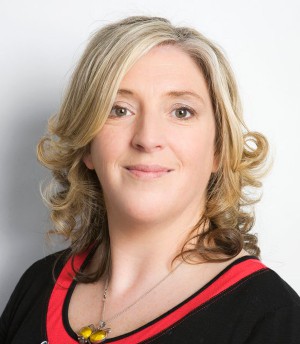 Sorcha Nic Cormaic is the Sinn Féin Councillor for Dundrum on Dun Laoghaire Rathdown County Council. Sorcha studied Classical Civilisation and Philosophy in UCG and completed a Higher Diploma in Education in UCD in 2005. Sorcha is a member of a number of committees on the council including, Operations, Procedures & Protocols (deals with standing orders of council business among other things), the Dublin & Dun Laoghaire Education & Training Board.  As part of this Sorcha is on the board of the following 3rd level institutions, IADT (Dun Laoghaire Institute of Art and Design), Dundrum College of Further Education, Stillorgan Senior College. 
Sorcha's vision for her local area is to encourage as much community participation and politicisation as possible. She would like to facilitate and empower local communities to be involved in their own governance.
Education is also an area of importance for her.  Sorcha is a primary school teacher, with an expertise in Special Educational Needs.  She is also involved on the boards of various colleges of further education and on the education and training board.  Education is one of the most important tools for ensuring young people reach their potential, and as such must be supported.
Contact details
Telephone:  086-4611637
Email:  [email protected]