Lack of unannounced HSA meat plant inspections totally unacceptable - David Cullinane TD
---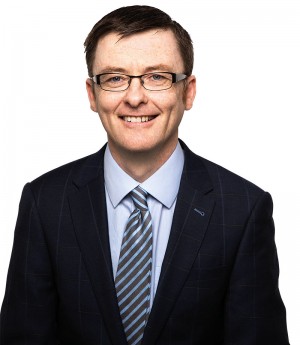 Sinn Féin spokesperson on health David Cullinane has said that the lack of unannounced inspections by the Health and Safety Authority of meat plants is "totally unacceptable."
Teachta Cullinane said: "There were only 39 inspections of meat plants by the HSA since the threat of Covid-19 infection clusters in such premises was flagged in March.
"We have known for more than four months that meat plants are hotbeds for the virus and transmission.
"There are 149 meat plants approved by the Department of Agriculture. Only 39 of them have been inspected by the HSA, and only nine of these inspections were unannounced.
"While it is important to recognise that the announcement is generally short notice, where it is given the day before, it allows for 16+ hours of notice. The vast majority of inspections should be unannounced, rather than the minority.
"Not one single improvement or prohibition notice was issued on foot of a HSA inspection of these plants.
"These are served if a breach is found, so we are to believe that the HSA didn't detect any breaches at all.
"Clearly, more could have been done. The Department of Agriculture has a permanent presence at 49 plants, and conducted inspections in 91 of the other 100 plants.
"These inspections focused on the product and not the workers. Their remit does not expand to occupational welfare, and they have said that this is the responsibility of management.
"ICTU and SIPTU highlighted serious concerns at the Covid-19 Special Committee this morning - close proximity of workers, bottlenecks in canteens and toilets, noise pollution meaning workers had to be close to talk or shout, low wages causing car-pooling, workers sharing rooms and cramped accommodation, and 90% of workers do not have sick pay meaning they cannot afford to miss work.
"These conditions are clearly unacceptable, and the priorities of this government are wrong. There should have been far more inspections, especially unannounced, because the risk was known."