Claire Kerrane TD publishes Sinn Féin Dealing with Debt proposals
---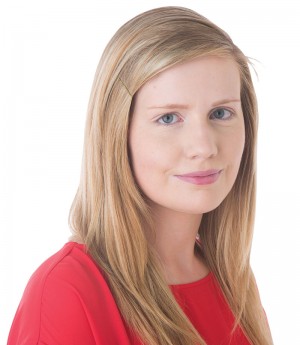 Sinn Féin spokesperson for Social Protection Claire Kerrane TD has today launched proposals on dealing with household debt as part of an ongoing party campaign to highlight and address the issue.
Teachta Kerrane said: "In recent weeks, as part of our campaign on household debt, many people have been in touch with me to share their stories.
"Covid has had a devastating impact on workers and families. Thousands of people have lost their jobs and are now living on reduced income yet the same payment obligations and bills remain to be paid.
"This has been compounded by the decision not to reintroduce the mortgage breaks and by recent increases in energy prices.
"In October, I published the real life experiences of the impact of household debt on workers and families. It became very clear that immediate supports to deal with household debt are needed.
"Other organisations at the coalface, such as St Vincent de Paul and Social Justice Ireland, as well as lone parent organisations SPARK and One Family, have also called for government intervention to support families.
"Today I am publishing Sinn Féin's proposals on how we can support families who are struggling with debt.
"These include the establishment of a Rent Arrears Resolution Mechanism within the Residential Tenancies Board to support tenants with rent arrears and ensure that workable arrangements can be put in place between landlords and tenants.
"Our proposals also include a cap on the interest rates charges by moneylenders, some of whom are charging up to 288%. We need to put a stop to this.
"We also want to transform MABS into a One Stop Shop for debt resolution allowing them to hire and retain Personal Insolvency Practitioners, something they have been calling for in their own Budget submissions since 2017.
"With this, we also need to see wider access to existing debt supports such as Debt Settlement Arrangements to ensure that people can actually afford to seek support in the first place.
"I am mindful that as we approach Christmas, this can be a particularly difficult time for families.
"I want them to know that supports are there to help them to manage their debt and I am also conscious that sometimes the supports they need go beyond financial assistance alone and we must ensure that adequate mental health supports are also available.
"The impact of debt not only weighs on families; it has wider implications for local economies and for the State. The cost of not doing anything about this issue is greater than the cost of dealing with it. I am calling on the government to step up and implement these proposals to support workers and families."
Sinn Féin proposals: Dealing with Debt (PDF)
If you are worried about household debt, please know you are not alone. You can contact the Samaritans on freephone 116 123 or Pieta House on 1800 247247.
You can seek financial advice and support confidentially from MABS (Money Advice & Budgeting Service) through their Helpline on 0761072000