An Phoblacht Magazine on sale now!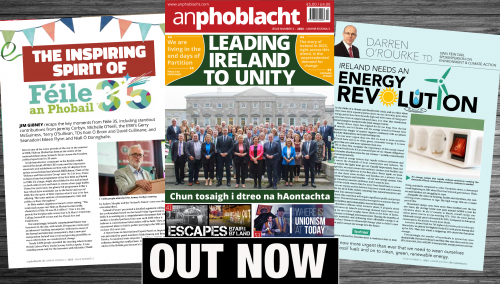 Click here to buy your copy today!
An Phoblacht issue 3 2023 is on sale now!
In this issue; 
Mary Lou McDonald writes exclusively for An Phoblacht on the road ahead.
We have Michelle O'Neill at the national hunger strike commemoration.
Roy Greenslade tackles spying on journalists
Mairead Farrell, Aoife Finnegan, Paul Donnelly and Niamh Archibald on constituency issues.
We have reports from the recent people's assemblies in Dublin and Belfast.
We mark the 50th and 40th anniversaries of key prison escapes with an extensive overview of republican jail breakouts through the years.