An Phoblacht Magazine on sale now!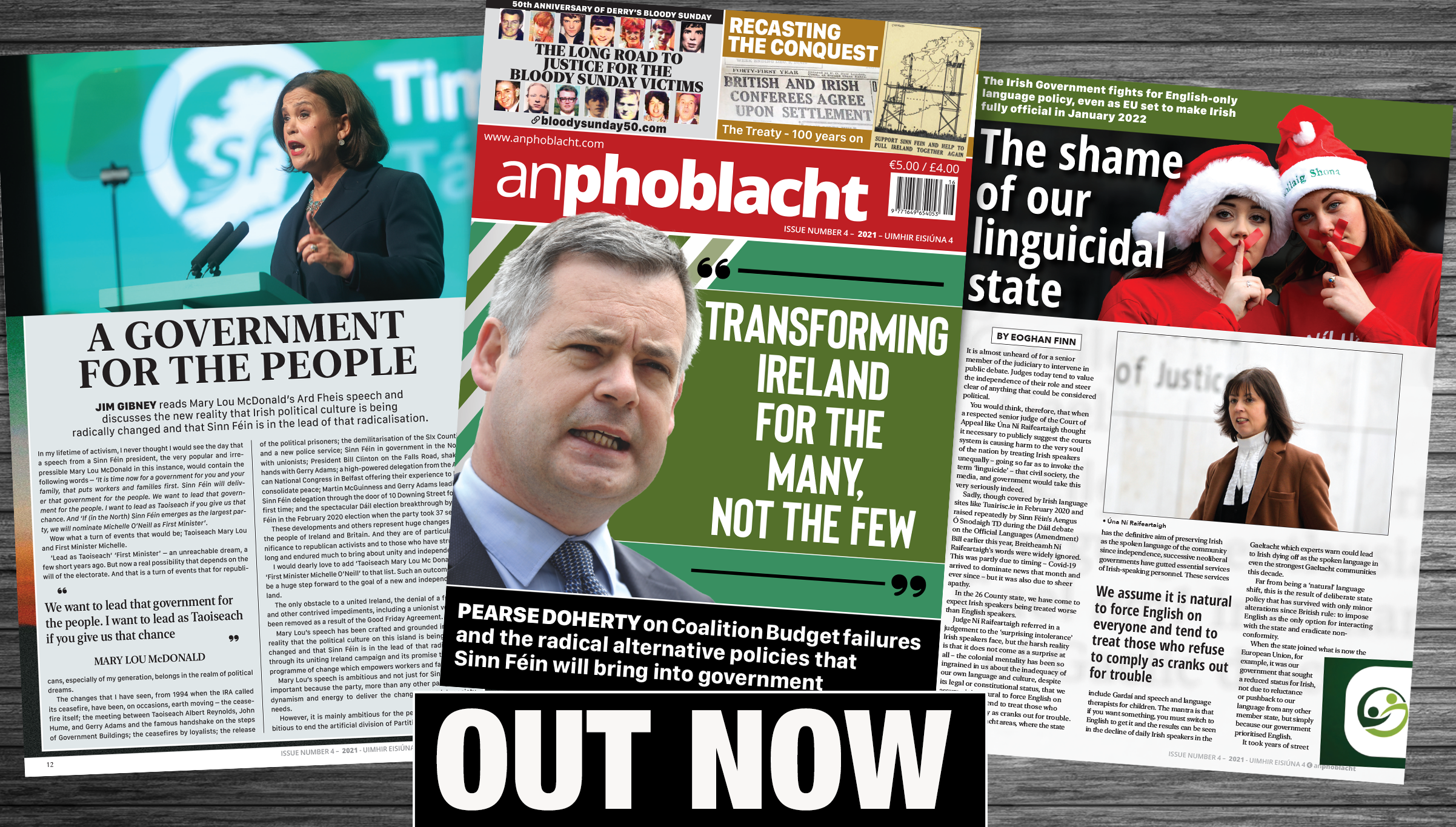 Click here to buy your copy today!
The latest An Phoblacht magazine is on sale now!
In our final issue of 2021, we bring you a wide range of interviews, cutting edge analysis and exclusive stories from across Ireland and abroad.
Also in this issue;
-          Jim Gibney dissects the key moments of Mary Lou McDonald's speech at the 2021 Sinn Féin Ard Fheis
-          Writer, author and former Hunger Striker Laurence McKeown on Christy Moore relaunching his H-Block album
-          Pearse Doherty talks to AP about Budgets, preparing for a Government of Change, and transforming Ireland for the many, not the few.
-          Welsh Language Commissioner Aled Robers on delivering quality language services
-          Rachel Coyle dissects the politics behind the An Phoblacht podcast series