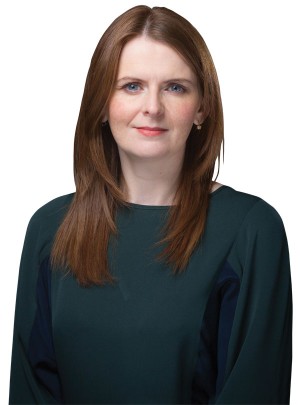 Caoimhe Archibald grew up in Coleraine and was educated at Loreto College and Queen's University, Belfast.
She qualified with a BSc in Molecular Biology and PhD by research sponsored by a DARD studentship.
She also completed a PGDip in Management & Corporate Governance from the University of Ulster. She works in applied horticulture research and believes very strongly in the importance of investment in R&D and SMEs to enable local businesses to compete in a global market.

Caoimhe is a political activist and has been involved in the past three election campaigns in East Derry as well as supporting constituency work in the Coleraine Borough Council area.

Caoimhe is a keen runner and swimmer and has completed two marathons, fundraising for mental health and hospice charities when doing so.
She has been a member of her local GAA club for over 15 years and believes in the importance of promoting sport participation as a means to better quality of life for young and old alike.
She is also a strong advocate of Irish language and has been a member of Conradh na Gaeilge for 5 years.