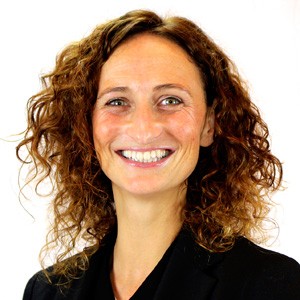 Senator Lynn Boylan is the Sinn Féin Spokesperson on Climate Justice. She is also the Seanad spokesperson for Communications, Climate Action and Environment, Social Protection and Employment Affairs.
Her priorities are:
Fighting for Climate Justice and making sure this government doesn't leave anyone behind in the transition away from fossil fuels
Campaigning for justice for the 48 victims who lost their lives in the Stardust Tragedy and their families
Fair tax reform to help hard pressed working families while generating sufficient revenue to invest in jobs, health, education, childcare and community services
Lynn grew up in Tallaght, Dublin. While not party political, her parents instilled in her from an early age a deep understanding of social justice and equality. At the age of 12 Lynn's first act of political activism was to write to the Evening Herald supporting the Dublin Bus strikers.
Lynn studied journalism before going on to obtain qualifications in Environmental Resource Management, Environmental Impact Assessment and Environmental Conservation Management.
Lynn like many was angry about the direct impact Ireland's Celtic tiger and the banks imposing income equality had on Ireland. She manifested her anger into activism. She mobilised, organised and became the voice of Ireland's disaffected. Representing the change the country so desperately needed. In Ireland's 2014 European Election, Lynn topped the polls with 83,000 first preference votes. She was a watchdog for Irish citizens. She led the negotiations on the Right to Water report in the EU Parliament; she relentlessly campaigned to end the incarceration of Dublin schoolboy Ibrahim Halawa in Egypt; she has persistently challenged the Irish Government on Ireland's lack of media diversity, and the threat to its plurality due to a concentrated ownership; she canvassed across the country and continues to campaign for abortion rights for the women in the north of Ireland.
Lynn actively campaigns for the families of the victims who lost their lives in the Stardust Tragedy in 1981. Lynn and the families and survivors are campaigning for a fresh inquest into the cause of their deaths. They are determined to get justice for the 48.
She was elected to the Seanad in 2020.
Seanad Panel: Agricultural Panel
Portfolio: Climate Justice. Seanad spokesperson for Communications, Climate Action and Environment, Social Protection and Employment Affairs
Oireachtas Committee: Joint Committee on Climate Action; Joint Committee on Agriculture and the Marine
Social Media/Contact Details
Twitter:  https://twitter.com/LNBDublin
Facebook: https://www.facebook.com/LynnBoylanDublin/
Instagram: https://www.instagram.com/lynnboylandub/
Website: https://www.lynnboylan.ie/
Leinster House office:
Phone: +353 1 618 4219
Email: [email protected]