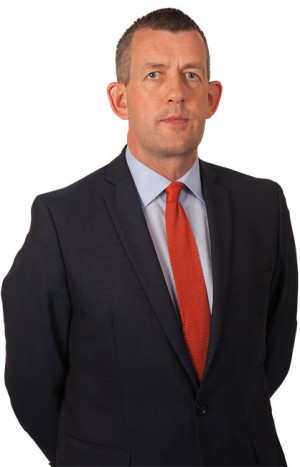 Maurice Quinlivan TD - Chairperson of the Oireachtas Enterprise, Trade & Employment Committee 
A native of Ballynanty Beg, Maurice Quinlivan comes from a well-known Limerick family.
Educated at Hassett's Cross CBS, St. Nessan's Community College and the School of Professional and Management Studies (now LIT), from which he graduated with a qualification in Industrial Engineering and Training.
Maurice worked in the travel agency business for many years as a Manager in London and of Budget Travel in the Crescent Shopping Centre.
Maurice was first elected to Limerick City Council in 2009 and was re-elected in May 2014, topping the poll with almost 25% of the vote.
He was then elected to the Dáil in February 2016, becoming the first Sinn Féin TD for Limerick City in 93 years. Maurice was returned to the Dáil in the February 2020 General Election, topping the poll with 11,006 first preference votes
Maurice has been a strong advocate for workers' rights and has campaigned for the introduction of the Living Wage.
He has been highly critical of the government's approach to the overcrowding crisis at University Hospital Limerick and has fought for increased investment for Limerick City and for more social and affordable housing in Limerick, adequate number of Gardaí to keep our city safe.
Maurice is also a member of the Limerick Drug & Alcohol Taskforce and has been an advocate for both recovery programmes and an increased Garda presence to combat the spread of illegal drug use
Constituency: Limerick City & Tipperary (Birdhill/Newport)

Oireachtas/Stormont/EU Commitees:  Chairperson of Committee on Enterprise, Trade & Employment

Twitter account : @QuinlivanTD
Facebook account: Maurice Quinlivan TD
LinkedIn: Maurice Quinlivan TD
Instagram : quinlivantd
Constituency Office:  34 Denmark Street, Limerick City, V94 C978
Tel: 061 319 681
Email: [email protected]