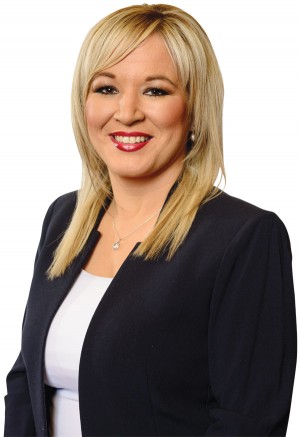 Michelle O'Neill is the Vice President of Sinn Féin and MLA for the Mid Ulster Constituency since 2007. O'Neill was appointed Deputy First Minister and Joint head of Government in the North in Jan 2020.
Michelle led the party's two election campaigns in 2017 and both Local Government and European election campaigns in 2019.
Michelle has served in local Government as member of Dungannon council from 2005 to 2010, the Assembly since 2007, serving as Minister of Agriculture and Rural development and Minister of Health and currently DFM
Michelle lives in Clonoe in Co Tyrone, she has two grown up children, Saoirse & Ryan.
She is very proud to represent the people of Mid Ulster, working hard for them and championing their needs.