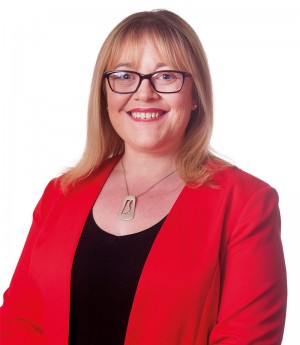 Mobile: 0861072342
Spokesperson on Education
Sorca Clarke is the Education Spokesperson for Sinn Féin and TD for the constituency of Longford Westmeath.  A member of Westmeath County Council from 2014 to 2019 she worked tirelessly on a range of issues affecting the people she represented.
Sorca topped the poll in the February 2020 election and is honoured to have the opportunity to represent her constituency in the Dáil. She has utilised her time in Leinster House well and is a valued and vocal member of the Sinn Féin team in Leinster House, highlighting topics from domestic violence, access to affordable childcare, women's health issues, the plight of our disability and mental health services to honouring the Jadotville survivors. The River Shannon Management Agency Bill 2020 which she co-sponsored is currently progressing through the Houses of the Oireachtas. 
Active in various community groups across Longford Westmeath dealing with access to education, disability services and environmental issues, she has also worked with many families struggling with mortgage debt and the housing crisis. 
Living in Mullingar, Sorca is the mother of four children, one of whom is on the Autism Spectrum. Having previously qualified as an accountant, she also ran a Midlands-based security business with her husband Darren. 
Sorca is a strong, effective voice for equality and fairness in the Dáil for all the people of Longford and Westmeath. 
Name: Sorca Clarke 
Constituency: Longford Westmeath 
Portfolio: Spokesperson on Education 
Oireachtas Committees:  Joint Committee on Foreign Affairs and Defence. British Irish Parliamentary Assembly where she is also a member on the Committee for Sovereign Matters 
Twitter account : www.twitter.com/SorcaClarke_TD  
Facebook account: www.facebook.com/SorcaClarkeTD  
Instagram account: www.instagram.com/Sorca_Clarke_TD  
Contact Details
Athlone: Lloyds Lane, Athlone N37 VW81. 
Mullingar: Church Avenue, Mullingar, N91 RX73. 
Longford; 19 Great Water Street, Longford N39 N593. 
Tel: (01) 618 3455 | 086 107 2342 
Email: [email protected]