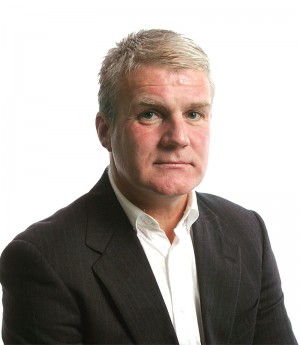 Johnny Guirke TD was elected to the 33rd Dáil for the constiuency of Meath West in February 2020.
Johnny previously served as a local Councillor on the Meath County Council for the Kells Local Electoral Area from 2014 – 2020.
Johnny has a background in construction, and worked in Ireland before spending several years in the United States of America. While over in the USA, he co-founded the Boston based Aidan McAnespie GAA Club after a young Tyrone man was shot and killed by the British Army in 1988.
Johnny is married to his wife Mary and has 4 children Gráinne, Emer, Seán and Róisín and lives in Moylagh.
 Johnny's role model and colleague was the late Cllr Joe Reilly who inspired him to put his name forward for the last election and continue the legacy of all of Joes hard work done for Sinn Fein in the Royal County of Meath.
Johnny is the Chairman of the Moylagh JFK 50 mile challenge which has raised nearly 1 million euro for charity, The main beneficiary been the Irish Cancer Society. The 2020 pandemic put the million mark on hold but its hoped that they can hit that figure in their 10th year in 2021 providing it goes ahead.
As a Councillor in Meath, Johnny quickly grew a reputation of been a hard worker within his local constituency and is known for getting back to everyone who calls for assistance.
Constituency Office contact details
Trim
Castle Street, Trim, County Meath.
C15 XRR9
Email: [email protected]
Tel: (046) 9481402
Navan
45A Flowerhill, Blackcastle, Navan, County Meath.
C15 H6EK
 Email: [email protected]
Castlepollard
Mullingar Road, Castlepollard, County Westmeath.
N91 KTF9
Email: [email protected]