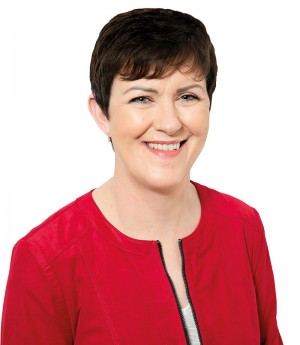 Phone: 0858550745
Pauline Tully is the Sinn Féin Spokesperson on Disability and Carers and TD for Cavan-Monaghan. Pauline is a member of the Oireachtas Committee of Disability Matters. A single parent to Pearse, 12, and Eoghan, 9, Pauline lives in rural Cavan near the villages of Ballinagh and Kilnaleck where she grew up on a small farm.
Pauline taught Maths and History in Breifne College in Cavan Town where she was Year Head to the Second Years and was Chairperson of the outgoing Board of Management.
Elected to Cavan County Council in 1999 for the Ballyjamesduff Electoral Area, Pauline retained the seat until 2012 when she resigned to meet the then care needs of her children.
She is passionate about her community and is a strong voice in the Dáil for the people of Cavan, Monaghan and North Meath.
Contact Details
Email: [email protected]
Cavan Constituency Office – 39 College St, Cavan. Ph 049 4373 510
Leinster House Office – 01 618 3210
Social Media: