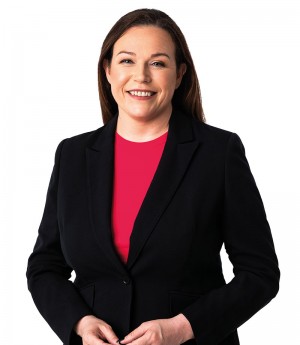 Louise O'Reilly - Spokesperson on Health
Louise O'Reilly is your Sinn Fein TD for Dublin Fingal.
Louise is a full time Trade Union Organiser and a lifelong union activist. She is a member of the ICTU Public Services Committee and has extensive experience negotiating on behalf of workers in both the public and private sector. She is passionate about workers' rights and fighting and campaigning against inequality. Louise comes from a politically active family and has been involved in many campaigns over the years, both locally and nationally.
Louise is married to Ciarán and they have one daughter, Dee, who is in college. A regular in Parnell Park, Louise supports our national games and believes that the provision of local sports facilities is vital for our young people.
Louise is standing in the General Election with a promise to abolish water charges and the Local Property Tax. She is committed to tackling the housing crisis in Dublin and building a fairer tax system that aims to create a more equal society.
Constituency Office
Unit 1 The Coachyard
(Behind the Cock Tavern),
Main Street,
Swords,
Co Dublin
Tel: 01 840 5081